A research proposal is a common task for students of different levels and areas of study. Although it is relatively straightforward, it still can be hard to start and choose an engaging topic. In this article, you will find 255 strong suggestions on crime & law, business, finance, politics, sociology, and other subjects. Feel free to use this list for your inspiration when writing your paper. Alternatively, you can look at sample essays for free from our database and try to come up with the topic on your own.
Let's start!
What is a Research Proposal?
First thing first, let's define what a research proposal is. This type of assignment is similar to research; however, it's shorter and more general. It aims at introducing a topic that needs a more in-depth discussion. The student should prove that this issue requires further research. Usually, professors assign this type of task for you to practice before working on a bigger format.
A typical research proposal consists of three key sections: introduction, literature review, and methodology of your future study. Keep reading to get to know more about each part and how you can succeed in writing them.
The length of a research proposal depends on the future paper you're writing it for and on your task requirements. It can be from four to twenty pages. Finally, all proposals should meet the standards of the referencing style that your professor asks for.
You should also understand the difference between a qualitive and a quantitative research proposal. The first one collects non-numerical data while the second one presents numerical information. The results of a qualitive research proposal can be displayed as photographs or recordings, while the quantative research results are usually shown as graphs and tables.
Now, let's see what topics you can choose for your assignment. Click on the links we shared to find more research proposal examples.
Crime & Law Research Proposal Topics
Law students frequently get tasks like research proposals to develop their academic writing skills and understand complicated cases better. You can be more creative with law & criminology research proposal topics than you expect. Find inspiration for your work in the list below!
International Law Topics
International relations are complicated due to numerous external and internal factors. So, setting laws that would be applicable within different societies is a tough task. In the selection of international law topics below, we collected some challenging ideas. Check it out!
The importance of international treaties in warfare.

Human rights in international law.

The relations between domestic and international laws.

International trade law evolution.
Business Law Topics
Business is another field full of unresolved issues and puzzles from the law perspective. From ownership to taxes – each aspect hides dozens of nuances and business law cases. Let's see what topics you can discuss in your paper.
Piracy effects on the profitability of a business.

The practical use of trademark and copyright by entities.

The effects of religion on the implementation of contract law.
Criminology Research Proposal Topics
Today, more and more fields of study discuss equality-related issues. Criminology is not an exception. The most popular topics concern crimes against women, children, minorities, mass violence, race-based felony, etc. Discover more engaging law research proposal topics related to criminology in our list below!
The investigation of domestic violence cases.

The relations between mental health and criminal behavior.
Is criminal behavior dependable on one's genes?

Grounds of victimization.

The development of serial killers.

Legal issue and criminal evidence.
Criminal Justice Research Proposal Topics
Delivering justice to those who committed crimes can be a complex process. There are many unexpected and controversial issues that institutions should take into account when solving particular cases. We prepared some criminal justice research proposal topics to dwell on. See the following list.
The ethics of capital punishment.

The difference between war and civil crimes.

Juvenile detention criminal procedure.

The dissimilarity of criminal justice laws in different states.

Gender bias in criminal justice laws.

Severe financial crimes and their investigation.
Business Research Proposal Topics
Business is a complex area that consists of various disciplines like marketing, finance, recruitment, business administration, and so on. In this section, we selected 60 business research proposal topics related to each of them. First, let's see what ideas there are for general business issues.
How can small businesses survive financial instability?

Best strategies for an effective sales pitch.

Capitalism and free market issues.

The impact of leadership skills on business management.

The impact of globalization on small businesses.

Consequences of working overtime.

Time management as an effective business tool.
Marketing Research Proposal Topics
Today, a well-built marketing department can contribute a lot to the company's success. On the other hand, having a weak promotion strategy can make even the best product unnoticeable on the market. Let's see which marketing research proposal topics you can bring to light!
The importance of creating a consistent brand image.

Use of alternative media in marketing communications.

How do brands exploit impulsive buying?

How to get readers engaged with your content?

The evolution of consumer behavior in the past twenty years.

The distinction in marketing strategies across different cultures.

Which Marketing Channel Has the Biggest Potential Today?
Research Proposal Topics in Human Resource Management
Any business is more about people than about a particular product. Hiring the right fits and supporting them in their working journey is challenging – many issues can appear out of nowhere. Discuss one of the research proposal topics in human resource management from our list below and shed light on the questions you find crucial.
Hiring the right fits: best strategies.

How to deal with overqualified employees?

The responsibilities of a human resource manager regarding talent hunting and management.

What fringe benefits are the most desirable for employees today?

Ways of encouraging employee's personal and professional growth.

What factors promote employee's loyalty?
Finance Research Proposal Topics
Excellent finance management is the key to success for any company. This area has multiple internal and external aspects that should be considered when building business plans and strategies. In the list below, you will find finance research proposal topics related to such issues as corporate responsibility, investment, crisis management, shares, etc.
The impact of global financial crisis on large-scale companies.

Finance and corporate responsibility.

Roles of finance in business modernization.

The issues of traditional finance.

Finance and crisis management.

The role of shares in the company's financial system.

Debt management process and its impact on the company.
English Research Proposal Topics
English is one of the most widely spoken languages in the world. It's associated with outstanding achievements and changes in society. Also, it brought to light a handful of written masterpieces and their famous authors. Discuss one of the works or issues from the list below – dive into the depth of language!
Research Proposal: English Literature Topics
It's hard to deny the talent of such writers as Jane Austen or Mark Twain. However, there are also less well-known masters, like Sylvia Plath, whose writings also deserve your undivided attention. Their works will teach you a lot about life in the previous centuries. Discover more research proposal English literature topics below!
Gender roles in Jane Austen's novels.

Portraying feminism in the 20th century American poems.  

The story behind "The Lord of the Rings."
The definition of a Noble Outlaw and examples in English literature.

Jane Austen's novels: pastiches' analysis.

Why do authors create fictional languages?

How is piracy depicted in "Treasure Island"?

The hidden concepts and parallels in "The War of Worlds."

Satire in "Gulliver's Travels."
Research Proposal on the English Language
Language is a diverse world that lives by its rules and gets constantly enriched by its speakers. English is a unique one in terms of being a second language to representatives of multiple nations and cultures. That's why it is influenced by many languages and develops faster than any other one. We prepared fifteen topics for a research proposal on the English language to dwell on its current issues.
How does english influence other languages?

The origins of the english language.

The reasons behind the differences between American and British english.

Language as a political tool.

Phenomena that enrich the english language.

The future of the english language.

The influence of author's neologisms on the english language.

How are ethnic minorities in the US shaping the english language?
Interesting Research Proposal Topics
Writing a research proposal can be more entertaining if you're presenting a topic you're deeply interested in. Whether it is politics or psychology, there is a lot to talk about. In this section, you can choose an exciting topic for a research proposal on different subjects and issues. Let's see what we selected for you!
Political Science Research Proposal Topics
Today's politics is developing in a tight bond with the issues of inequality, climate change, and others. Society requires the government's immediate decisions regarding the subsequent problems. The relations between certain countries also become tense, making politicians react to urgent issues as soon as possible. All the above make politics a complex and controversial subject. Expose your thoughts on one of the political science research proposal topics we have chosen for you.
The relation between climate and politics.

The challenges of 2020 United States presidential election.

The relation between poverty and corrupted government.

Who is more responsible for building democracy – government or society?

The reasons why socialism has failed.

 Is global democracy achievable in the future?

The origins of Sino-American conquest.

World government: utopian dream or dystopian nightmare?
Research Proposal Topics in Education
Education is a vital part of one's life and growth. Moreover, we spend most of our youth studying and preparing for our future life. So, why not make the most of this time? In recent years, the views on the perfect study process have changed a lot. Speak out your ideas on these research proposal topics in education:
Authoritative teachers: classic behavior or remnants of the past?

Should schoolgoers take sex education classes?

The reasons why education is not free.

Will there be no schools in the future?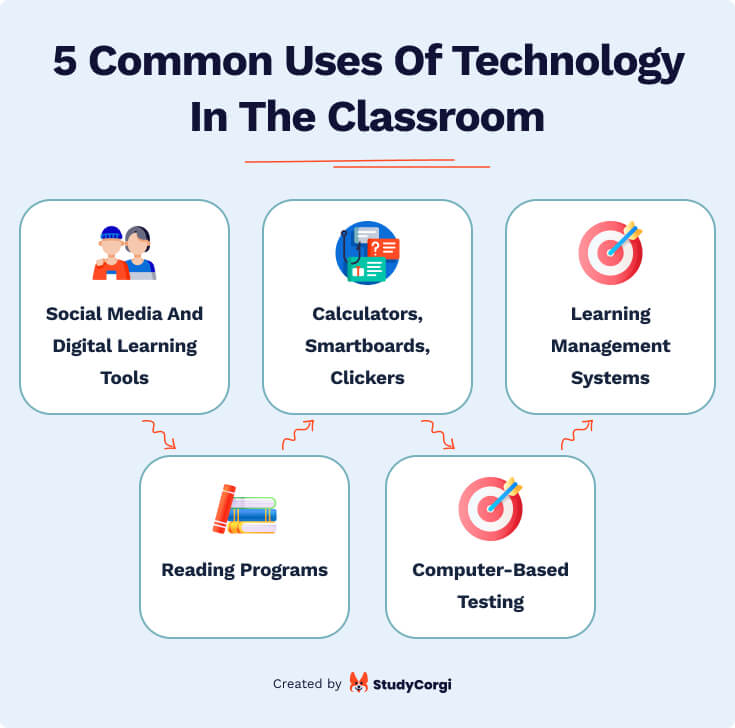 Methods of making the study process more practical.

Do young people need to get a master's degree?

How many foreign languages should a person know?

Is education the key to building a successful career?
Sociology Research Proposal Topics
Society is constantly evolving so that more and more new issues arise. Today, we speak more about gender, race, sexual orientation, and ethnic minorities than at any time in the history of humankind. What will be the results of this discussion? We suggest you express your opinion on one of the sociology research proposal topics!
Gender bias: will the world ever eliminate them?

The origins of vandalism.

The role of religion in contemporary society.

The effects of ethnic minorities on prevailing nation.

How does climate change shape society?

The society of future: possible scenarios.

The relations between art and society.

Can intolerance be fully eliminated?
Psychology Research Proposal Topics
Today's youth cares about their mental health more than the previous generation. Is that for good? Knowing what's going inside your head can have an immense impact on your quality of life. This is a truly life-changing journey. The topical issues now are anxiety, depression, OCD, ADHD, and PTSD. We prepared fifteen psychology research proposal topics for you to discuss.
The difference between clinical and situational depression.

Why has anxiety become so common today?

Food and mental health: relations and impact.

How do political regimes influence mental health?

Personality types: myth or science-based classification?

The impact of Freud's ideas on today's psychology.

Were Freud's statements innovative at his time?

Psychology behind overworking and professional burnout.
Research Proposal Topics in Information Technology
Today's life depends a lot on technology and its development. From work to health issues – many things can be solved or complicated by machines or algorithms. New technologies require new laws and ways of coping with everyday situations. However, there's no correct answer whether they are good or bad. We prepared some absorbing information technology research proposal topics for you!
Cybersecurity and intellectual property issues.

The role of artificial intelligence in everyday life.

The potential risks of online voting.

Artificial intelligence and language processing: contemporary challenges.

The use of technologies in farming.

Technological advancement of the study process.

The approaches to maximizing the use of big data.

The relations between technologies and globalization.
Biology Research Proposal Topics
Are you curious about what's going on inside your body or any other living being? If you're studying this, the biology research proposal topics below will be handy for you! We selected ideas for papers about bacteria, cells, innovations in biotechnologies, and more.
The reasons behind common plant diseases.

Specific features of the underwater living beings.

Camouflage techniques in the animal world.

The impact of hormones on our wellbeing.

Homosexuality among mammals.

Is domestication harmful to racoons?

Who has the world's most incredible digestion systems among mammals?

Molecular biology and genetics.

Can aging be reverted?
Public Health Research Proposal Topics
With the advancements in governmental systems and technologies, public healthcare becomes more accessible and effective, yet many issues are to be resolved in the future. We found some research proposal topics in nursing and other medical disciplines that will be interesting to study.
Are addictions inevitable?

Can music be used as remedy?

Chinese traditional medicine: what can it teach the west?

The effects of body positive movement on obesity rate.
Seasonal allergies and their impact on our health.

The relations between psychology and physical health.

AIDS treatment and common myths.

The importance of vaccines today.
Undergraduate Research Proposal
You can find many engaging topics to discuss during your college or university life. We selected ideas for your paper that relate to different subjects and areas of study. Feel free to pick up any topics for an undergraduate research proposal you're curious about and study it.
 "Pride and Prejudice" a novel by Jane Austen.

Shakespeare's Masterpieces: Why They Deserve attention.

The evolution of gender.

Why is It hard to achieve complete democracy?

Should living with parents after 30 be normalized?

How can society make the life of disabled people better?

How can investing be useful for young people?

Artificial intelligence and free will.

Key aging factors among women.

Can zodiac signs theories be scientifically proven?

The evolution of cinematography.

Space tourism: evolution and prospects.
How To Write A Research Proposal
If you made it down here, you probably want to know more about the research proposal structure. In this section, we'll discuss the specific features of this type of assignment and how to title a research proposal.
A research proposal is a compelling abstract that introduces your proposed paper. In this writing, you present the key questions of the research. The research proposal format can be described as general, summarizing, and brief. Your main goal here is to demonstrate that the topic you've chosen deserves more attention.
How To Title A Research Proposal
Your research proposal should grab attention from the very first second when the reader looks at its title. Let' see which points you should consider to make it impressive and engaging.
The title should clearly state the subject under study.

Stimulate reader's interest by using powerful adjectives and adverbs – speak to their emotions.

Hint at what type of work is that. For example, if you contrast two methods or situations, be sure to mention both within your title.
If you're assigned a particular topic, it can be a little easier for you to title your research proposal. Simply rephrase the sentence or sentences in your task and cut off too specific information. Remember that your title should be as short as 10-15 substantive words.
Research Proposal Outline
It's not enough to write valuable content. You should also know how to organize it properly. That's why a good outline brings you halfway to a successfully completed task. A research proposal outline is similar to other academic papers. However, its structure has some crucial points to consider. Here are seven critical elements of a superb research proposal:
Title
We already discussed how to create an outstanding title for your paper. However, it's essential that this is just a proposed name for your work, and you can revise it when it comes to working on the actual research paper.

Research Proposal Abstract
A research proposal introduction typically comes in the format of an abstract. It's similar to a thesis statement but can be presented in up to 100 words. In this part, you should concisely point out the key issues to be discussed in your paper.

Research Context
In this section, you should explain the background behind the issue you're studying. Introduce the reader to details and facts that will make understanding the subject and your conclusions easier. Start with talking about the area of study in general and then move to the smaller notions you operate in your paper.

Research Questions
Before starting your paper, dwell on the questions you're trying to answer. Write them down separately first, and then present the essential ones in this section of a research proposal. One of the questions you will mention should relate to the usability of your research results: will this data be empirical or theoretical?

Research Methods
In this part, you should explain how you're going to conduct your research. There are various methods of working with data: visiting libraries, taking interviews, field working, etc. Most of the research works are fully or partly library-based, so don't forget to mention the exact institutions you will visit to find specific information. For empirical data collecting, it's important to present a detailed description and potential problems you may encounter in the process.

Significance of Research
Your proposal should show how your research can be helpful and applicable for further exploration. It should also be original and seek answers to formerly unresolved issues.

Works Cited
A crucial part of any academic paper is the bibliography. Be sure to check the referencing style you should use and what requirements this part has.
Conclusion
In today's article, we presented 255 topic proposals for a research paper for you to find inspiration and ideas for your work. You can also discover dozens of examples from one of the largest essay sample databases – StudyCorgi.
Stay tuned and follow our latest updates to know how to excel in your studies!
Resources